How to choose the right swimwear for your baby
Date Posted:2 December 2021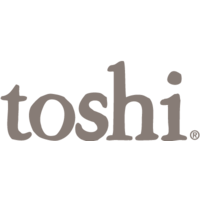 As summer is here, now is the chance to take your baby to a beach or pool. Getting your baby used to water and learning to swim has many benefits, but how do you pick the best swimwear for them? Read on for our tips!
As summer is nearing in Australia, now is the chance to take your baby to a beach or pool. Getting your baby used to water and learning to swim has many benefits. Besides bringing your baby to the pool being fun, it can also help your little loved ones in the long run.
Infant swimming can help improve your baby's cognitive function, confidence and build muscles and coordination. Griffith University in Australia has conducted a swim study where it surveyed parents of more than 7,000 children aged five years old and under from Australia, New Zealand, and the US. Lead researcher Professor Robyn Jorgensen said, "While we expected the children to show better physical development and perhaps be more confident through swimming, the results in literacy and numeracy really shocked us." Professor Jorgensen said that they found that children who swim achieve physical milestones faster and score significantly better in visual-motor skills such as cutting paper, colouring in and drawing lines and shapes.
Cute to Boot is a baby boutique like no other and we believe in supporting the holistic growth and development of children. That's why we have partnered with Toshi to bring you what we believe is the best baby swimwear in Australia and New Zealand.
Ready to take the plunge with your little one? Read our tips for picking out the best baby swimsuit for your baby or toddler - both for protection and fun!
Swim Nappies (Diaper)
A swim nappy should be number one on your list. It is a must for babies whether at the beach or pool. Unlike normal diapers, swim nappies are intended to use under a swimsuit and are specially designed to avoid accidental spills while in the water. If you plan on bringing your baby to the pool more often or have decided to get him/her swimming lessons, we recommend using reusable swim nappies as they are much friendlier on the environment.
The Toshi Swim Nappy has an inner layer waterproof design and an elastic band on the leg opening that ensures a secure and comfortable fit. It is also built with plastic press studs on the waist for adjustable sizing (so they can grow with your baby) and easy cleaning. Toshi reusable Swim Nappies are designed to securely hold messy accidents and keep pool water clean.
Baby Swimsuit
Your baby can go swimming at any time though it's highly recommended to wait until they are six weeks old. Your baby's skin is highly sensitive and swimwear is their best line of defence against sun rays. We recommend wearing a high neckline and long sleeves for greater sun protection. It's also very helpful if your baby's swimwear has bottom opening press studs for a convenient nappy change. Safety, comfort and quality should always be taken into consideration for your little ones while in the water.
The best options to maintain plenty of skin protection are either a swim onesie or a combination of a rashie and shorts. Toshi baby swimwear has UPF 50+ UV protection that protects your baby's skin from direct sunlight and reduces the amount of skin that needs to be exposed to harsh sunscreen. The finest quality fabrication, as used by Toshi, is fast drying, chlorine, and saltwater friendly and will also have a seamless armhole, sleeve, and side seam to reduce skin itching and irritation, keeping your baby more comfortable in the water. Check out these exclusive Toshi print designs for your baby.
Baby Swim Hats
Hats can greatly help your baby avoid direct exposure to the sun while playing in and around the pool.
Toshi Baby Swim Hats offer excellent sun protection and water safety. They are rated at UPF50+ and feature a head tie for adjustable sizing (so they can grow with your baby), and a chin tie to secure the hat. Another good option is the classic Flap Cap that features a contoured neck flap for enhanced sun protection for your baby's neck. Most importantly, the classic flap cap has a well-structured brim that maintains shape when wet so it doesn't fall in their face or get in their way.
Mix and Match Designs
Our babies can have favourites too, be it colours or patterns! Many of the Toshi designs are unisex and can be mixed and matched together for a unique outfit that will make your little one smile! See some ideas below.
For Boys
Toshi Swim Dreamer - designed for boys with great dreams! This dark-coloured swim collection has coconut prints that surely look relaxing but at the same time playful for your baby boys. Go the Onesie route or mix and match with long sleeve rashie and shorts. Plus complete it with a sunhat or flap cap. Don't forget the swim dreamer nappy!
For Girls
Toshi Swim Secret Garden Lilly - a cute floral design for girls! The light coloured-theme is elegant looking for your beautiful young princess even at the beach! Choose from a Onesie or mix and match with the long sleeve rashie and shorts. Plus complete it with a sunhat, bell hat, or flap cap. Don't forget the swim secret garden lilly nappy!
View the complete collection here.
Once you're set, go ahead and have fun with your baby and loved ones this summer!