Christmas Gift Inspirations 2015
Author: Belinda Owen Date Posted:18 November 2015


Christmas Gift Inspirations - The 2015 Gift Guide You Must Read!

Grab a coffee, this one is jam packed!
It's beginning to look a lot like Christmas! Yes, unless you have been living under a rock, it is Christmas time and the season to be jolly. But, the joy of Christmas can get lost amongst all the stresses that surround this festive season, with the main culprit being… gift giving. What starts off with great intentions quickly turns into a battle to find a car park spot at the shopping centre, screaming kids saying "I'm hungry" after 10 minutes and all the while you are walking around aimlessly trying to find that illusive gift idea that is a little unique and won't break the bank. Queue the "It's all too hard and everyone is getting a gift voucher" solution!
This year, we are a family on one wage, so budgeting and finding savvy gift ideas that are affordbale but not $2 shop tacky is a priority. So, in my travels this Christmas I have come across some awesome gift ideas that I just had to share with you, and you might be pleasantly surprised won't break the bank either. But probably the best part about this gift guide, all these treasures can be found within the online cyber-walls of Australian Small Businesses.
So, put the kids to bed, grab your wine, chocolate and credit card and let's go shopping!
Christmas Stocking Fillers for under $30!
I absolutely love these

Christmas baubles

from

Lil Sunshine Collections

, such a great gift idea for any family member and the baubles can be personalised in your own special way. My son got one for his first Christmas from his grandparents and I think this year they would make a great little keepsake gift from my son to his grandparents. I especially love that they are only $10 each plus postage and come packaged in their own little tin, such a great price for a beautiful keepsake.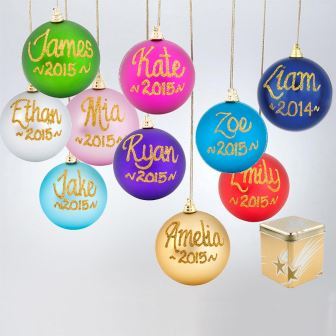 Category: General. Price: $10. Where to buy: Lil Sunshine Collections
This might be one for the parents, but I'm sure the kiddies will love them too. I thought these

silicone bands

from

KIDlets Bands

were such a great idea I just had to add them into the list. If you have a little adventurer on your hands who tends to run off or maybe a little one with an allergy that needs to be monitored then you will love these name bracelets that can be personalised with your child's name and phone number or an allergy alert to keep your child safe… I'm thinking day-care and kinder must-haves. At only $10 each, that is an affordable piece of mind and certainly on my to-do list.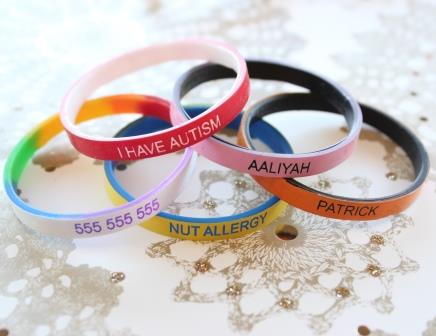 Category: Kids. Price: $10. Where to buy: KIDlets Bands
I just love shopping at

Miss Isobel

and this year they have increased their range to accommodate for the older kiddies as well. One of their newest additions is a fun brand called Crocodile Creek and their gorgeous puzzles and super cute backpacks are great practical additions to any Santa sack. With play groups and kinder trips in our near future, one of the Crocodile Creek backpacks

is going to be on the list. The back packs are very reasonably priced at $29.95 and the puzzles would make a great Kris Kringle Gift or party gift for any time of year with puzzles starting at only $12.95.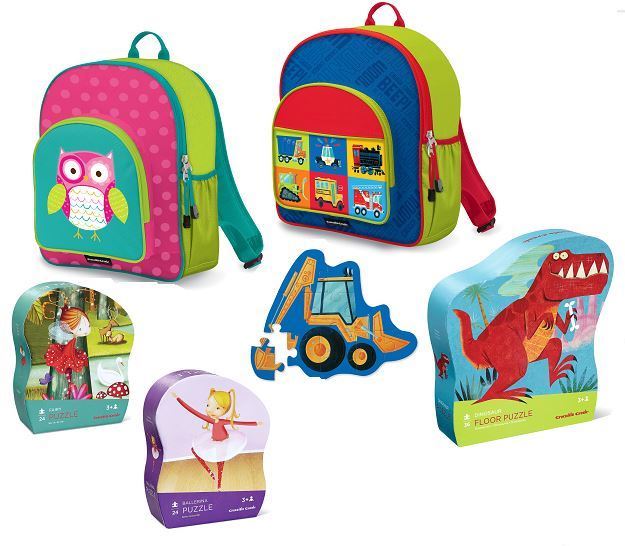 Category: Kids. Price: $12.95 - $29.95 Where to Buy: Miss Isobel - Baby and Childrens Boutique
Do you have a toddler who just loves to make "music" with your pots and pans? Well, save the washing up of the pots every night as my travels have found some cute little toddler musical instruments that they will love playing with. This set of 3 comes with a Maraca, Bells and a triangle so they can create a solo masterpiece or practice with their siblings to be the next Foo Fighters (It is my husband's favourite band and he needed a mention in here somewhere!). You will love that these musical sets are only $16 each and available from another cute little Australian Small Business –

Little Round Window.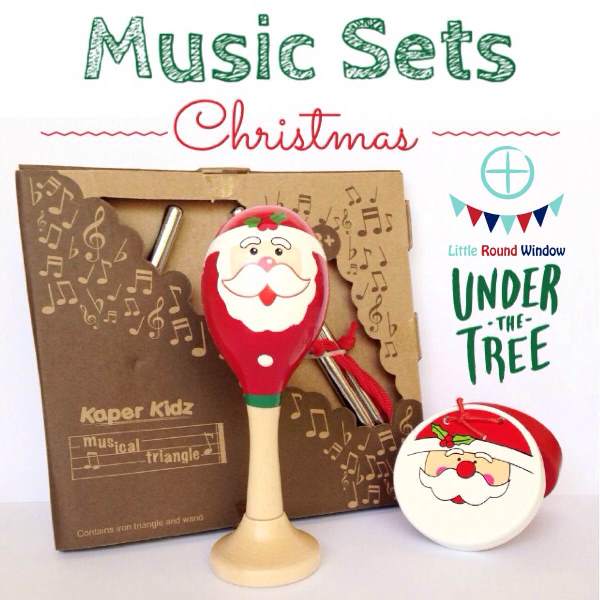 Category: Kids. Price: $16 Where to Buy: Little Round Window
So, if you don't have a budding musician on your hands, maybe you have a superhero or Princess in the making. If so, these capes, masks and crowns dress up sets will be right up your child's alley and they will have hours of fun and enjoyment playing superman or superwoman in the backyard this summer. Available in a huge selection of styles and colours, you are sure to find one that fits your little superhero just right! And a bonus, you will be able to secure your little adventurers cape and mask (or crown!) dress up for only $17 per set incl. postage to your door – just mention Cute to Boot when you are ordering via their

Facebook page

! This is a definite add to the list!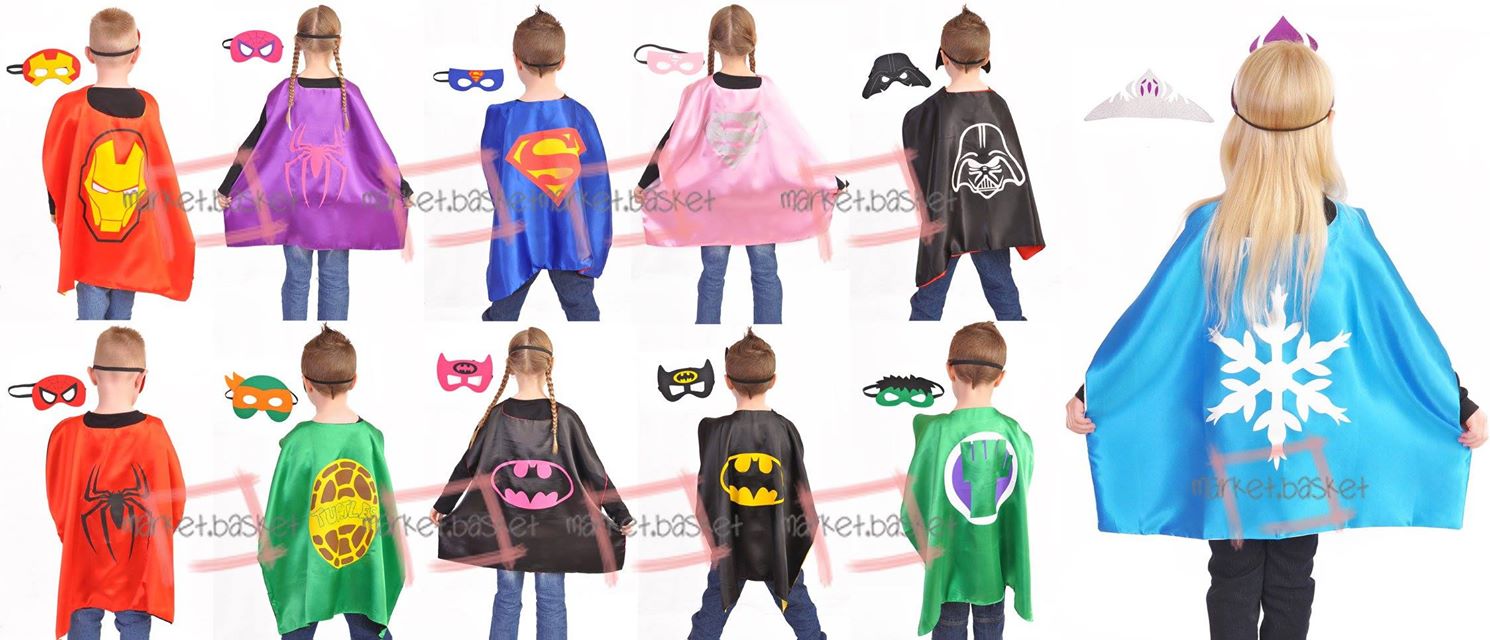 Category: Kids. Price: $17 incl. post. Where to Buy: Online Market Basket
Are you looking for a new little hat for your baby this summer? My searches for Christmas gifts landed me on a small business page that makes custom made hats! I love that you can have a hat made to your specifications (Small, Medium or Large) and even chose a cute little fabric to match, and they are made from 100% cotton. They have a wider brim as well which is so important for full coverage from the Aussie sun.

Designed by Em

is a great place to start if you are looking for a new baby hat this summer and they are only $20 plus postage which is fantastic value for hand-made!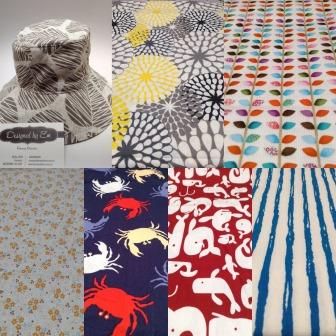 Category: Baby and Kids Price: $20 Where to Buy: Designed By Em
My son has just started to become interested in drawing and I was looking for some crayons that would be safe for him. After reading and hearing the horrible stories about toxic crayons and how dangerous some can be, I was a little put off buying any. But I have found a little store that sells non-toxic crayons for toddlers and kids that are safe! They are made from bees wax, vegetable waxes and non-toxic materials so you don't need to worry about your little one being exposed to any nasty chemicals. Most crayons are made from Paraffin wax which is also used in Fossil Fuels… I wasn't aware of this, but now I am I thought I would share it with you. If you are looking for some safe crayons for your little one, then give these a try (and they are German!). You can get them from

Mamas Natural Magic

and they are $22.95 for a set of 12 or $14.95 for a set of 6.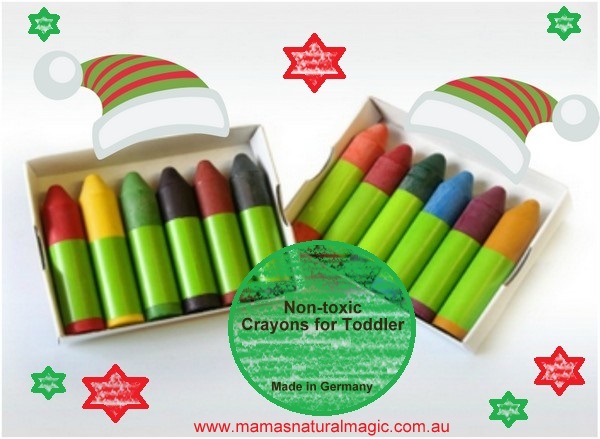 Category: Toddler and Kids. Price: From $14.95 Where to Buy: Mamas Natural Magic
​
Christmas Gift Ideas from $30 to $80
So, let's just put it out there from the start, I didn't have to go far to look for this Christmas Inspiration – and Santa will be delivering a pair of these to my son this Christmas, via his Great-Grandparents. They can be found at yours truly, Cute to Boot and they are called Babiators. These super cool sunglasses have been taking the world by storm and now they are here down under. I love their aviator style and with frames made from rubber and lenses that are 100% UVA/UVB protected and shatter resistant, they are practically kid-proof! I can't wait for my son to open his Babiators on Christmas day and finally get my sunglasses back! Priced at $33.95 they even come with a 100% replacement guarantee for the first year if they are lost or broken... so no need to stress if they fall into the lions cage on our day trip to the zoo! Available in 2 sizes: 0-3 years and 3-7 years.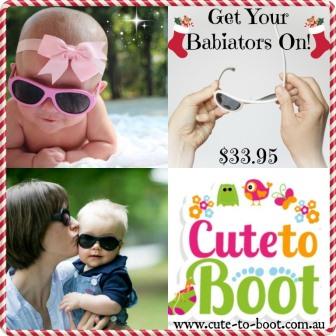 Category: Baby, Toddler, Kids. Price: $33.95. Where to buy: Cute to Boot
As a Mum, you have to be prepared for anything when you are out and about and inevitably the whinging is usually food related. How many times do you hear "I'm hungry". I usually have a fruit bar and bottle of water handy for such emergencies, but what about the times where you need more or even a whole days' worth of food? Say hello to the

Yumbox

. Fantastic little lunch boxes with 4 or 6 compartments that are even leak proof, so you can put yoghurt in there too. Why carry 4 separate containers when you can carry one! As a Mum to a son who loves his yoghurt, fruit, bread and biscuits all separated, let me tell you, this is amazing! They are $39.95 and you can purchase them at an aptly named Australian Business called

Mummy's Little Treasures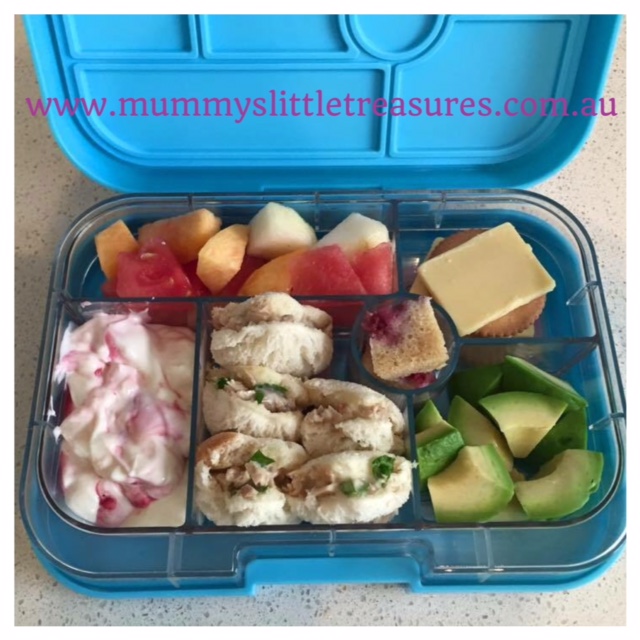 Category: Kids, Adults. Price: $39.95. Where to Buy: Mummy's Little Treasures
Following on from the Yumboxes mentioned above, I also found these very unique sets whilst making my way through the

Mummy's Little Treasures

website which I thought I would also share. Not because they look unique in their design as that is pretty standard, but because they are made out of recycled milk cartons. Hence the name

Re-Play

! They are BPA free which is so important and come in a range of colours. It is amazing what people can come up with to do their bit to help the planet. If you love to use dinner ware that is fun yet good for the environment, then this is for you. Love it!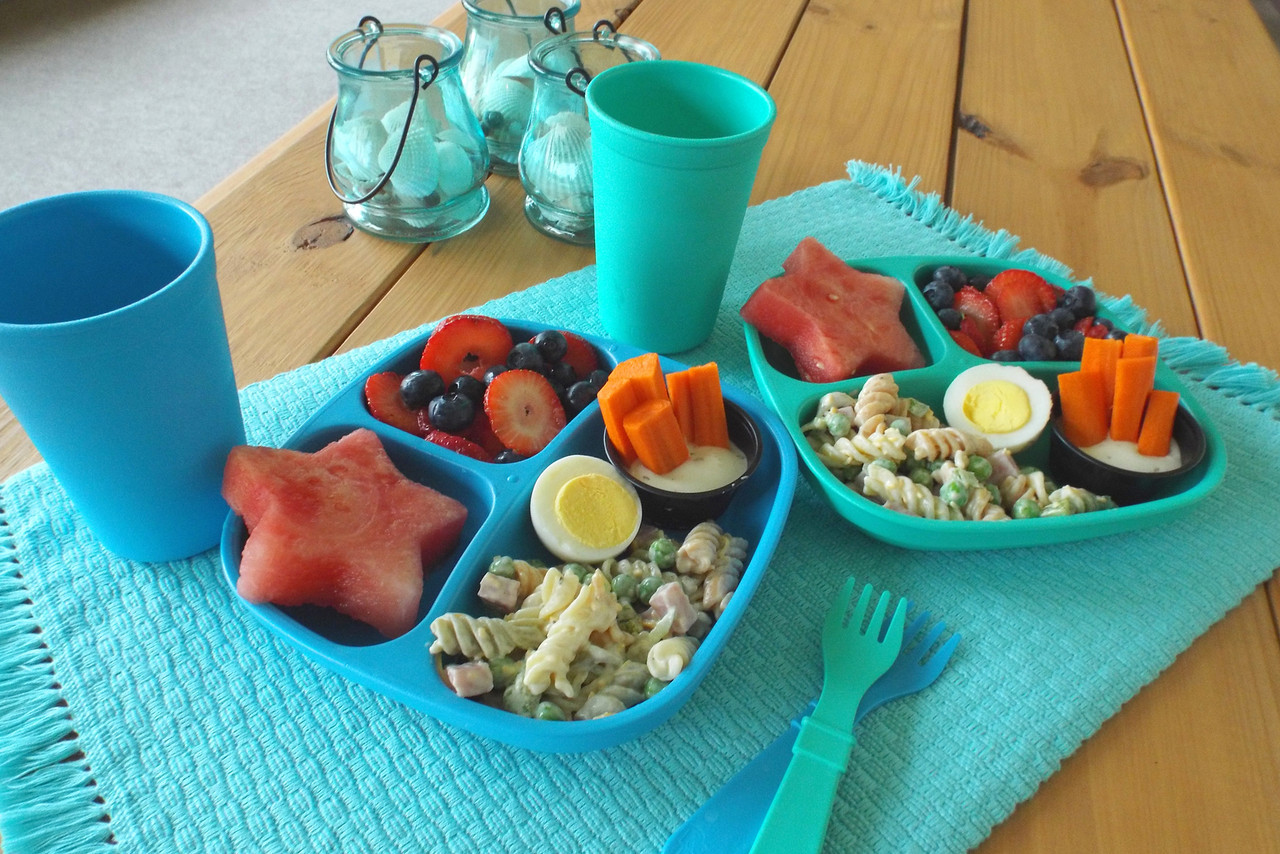 Category: Kids, Adults. Price: $37 for a full set. Where to buy: Mummy's Little Treasures
Oh my goodness, are these not the coolest lights you have ever seen! Say goodbye to the everyday nightlight and hello to the

Light Stax

! I love these; they are just like Lego only they light up when they are stacked on top of each other! Imagine how much fun your little one is going to have building their very own night light. They use LED lights and light up when connected to each other or the light up base. They use AA batteries or a USB cord, so they are simple to operate (even for me!) and have four different modes, blink, fade, stay illuminated permanently, or my favourite nightlight mode which turns off after 20 minutes . With a 12 pack priced at $39.95 you can start off small and grow to your hearts content! (The mega 102 pack is $199.95). Now to convince my son to part with his "Elfie" so we can upgrade and play with these (for my son of course!)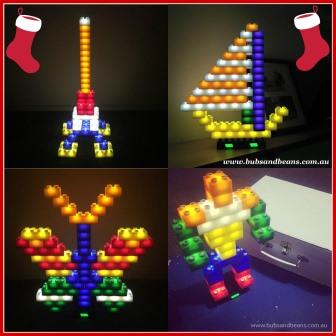 Category: Kids. Price: From $39.95. Where to Buy: Bubs And Beans
Just a heads up, this one can also be found at yours truly,

Cute to Boot

, but I have to share them with the world as I am so in love with them! I just love these toddler lounges from Australian brand Mini Beanz, they are super cute, so practical and a special little chair just for my son. From my perspective, the cover is machine washable, the beans are safely stashed away in a separate bag away from little paws and my husband and I get our couch back. At $79.95, they are the gift that keeps on giving. Sold!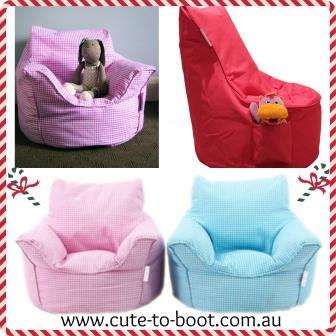 Category: Baby, Toddler. Price: $79.95. Where to buy: Cute to Boot
Just For the Mums:
Let's start with a nice little gift that the kiddies can give to Mummy for Christmas (or Mummy can buy for herself for Christmas!). Lovingly handmade here in Melbourne, these

bracelets

are made from genuine leather and come in a range of gorgeous colours to match any outfit. I love how simple they are and that they are handmade by a Mum who clearly loves what she does. Very affordably priced at $27 each you can find them at

Bonny Bombons

Facebook page.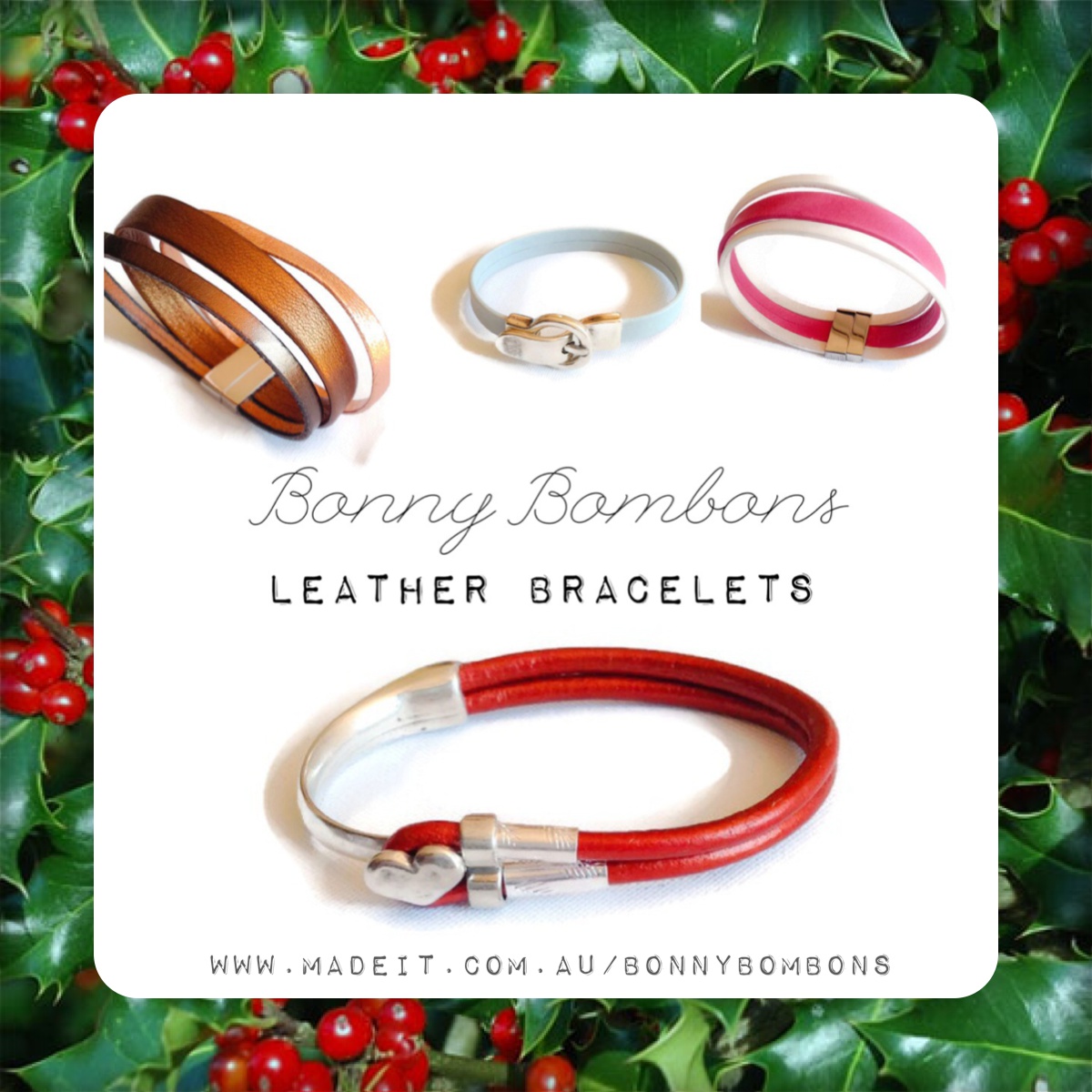 Category: Mums. Price: $27. Where to Buy: Bonny Bombons
If you are a fan of Cute to Boot, then you will know that we LOVE our shoes! Unfortunately, our shoes only cater for the smaller members of the family, but do not fear as we have found some pretty trendy sandals for the Mums amongst us! I love the bright colours and simple designs of these shoes that will look great with long or short skirts and they are flat, so no sore feet after chasing the kiddies all day! If you have bought new sandals for junior and now thinking you need to treat yourself to a pair as well, then these are certainly worth a look see at $49.00. You might even find a cute little clutch to match! Rockmelon are a new store and their website is still under construction, but you can purchase through their

Facebook page

.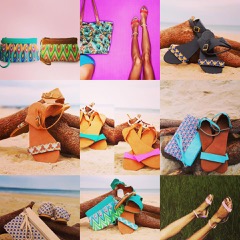 Category: Mums. Price: $49. Where to buy: Rockmelon
Mums, maybe you could argue we have saved the best till last… or at least the one containing the wine in it! After a long year of washing, ironing, cleaning, playing Lego, picking up said Lego, playing referee and keeping everyone under control you need this hamper! Not only is it filled with pampering body products and lotions, a bottle of Sauvignon Blanc and some chocolate coated Macadamia nuts – it is 100% certified organic right down to the last nut! Enjoy Mums, you deserve it! This hamper is $195 which included delivery to anywhere in Australia and you can get it from

The Wild Earth Hamper Co.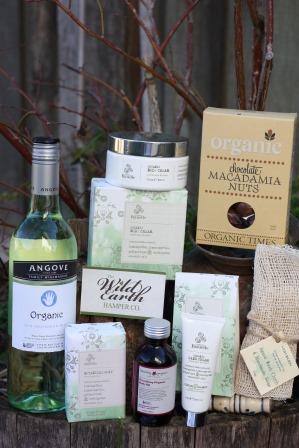 Category: Mum. Price: $195. Where to buy: The Wild Earth Hamper Co.
Thank you so much for coming shopping with me. I hope you found a Christmas Inspiration in here that will help to tick a few of the boxes on your shopping list this year. I look forward to sharing some new inspirations with you next year!
Happy Shopping and most importantly, we hope you have a Safe and Merry Christmas xx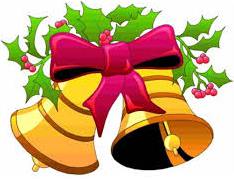 Belinda
---
Leave a comment