Top 5 Gift Ideas For A First Birthday
Author: Belinda Owen Date Posted:25 May 2015


First Birthday's are exciting, fun and memorable, but they can be full of stress for the parents in the lead up to them! And why? Lets face it, your child isn't going to remember the day and will most likely sleep through half of it! So who are 1st Birthday parties really for?
They are for us... the Mums! It is a day to celebrate making it through the first year, it is a day to show you are a super Mum and that you love your child to bits. And it is for the great photo's that you will treasure for years to come... and show your childs future partner when the time is right!
So what do you get your child for their first birthday? After all, they won't remember it. Here is a list of great ideas that have been tried and tested.
1. A Personalised Embroidered Teddy Bear - This has to be number one on the list, it is a win win for everybody. A keepsake that will last a lifetime and it will be sure to keep little Mr. or Miss. very happy as well. Our little man received a personalised teddy bear for his first birthday and it is a great way to mark the day with personalised details that will always be on show. Personalised teddy bears are becoming very popular and you can find a lot of new small businesses on Facebook and the internet. We got our little mans from My Teddy based in Queensland.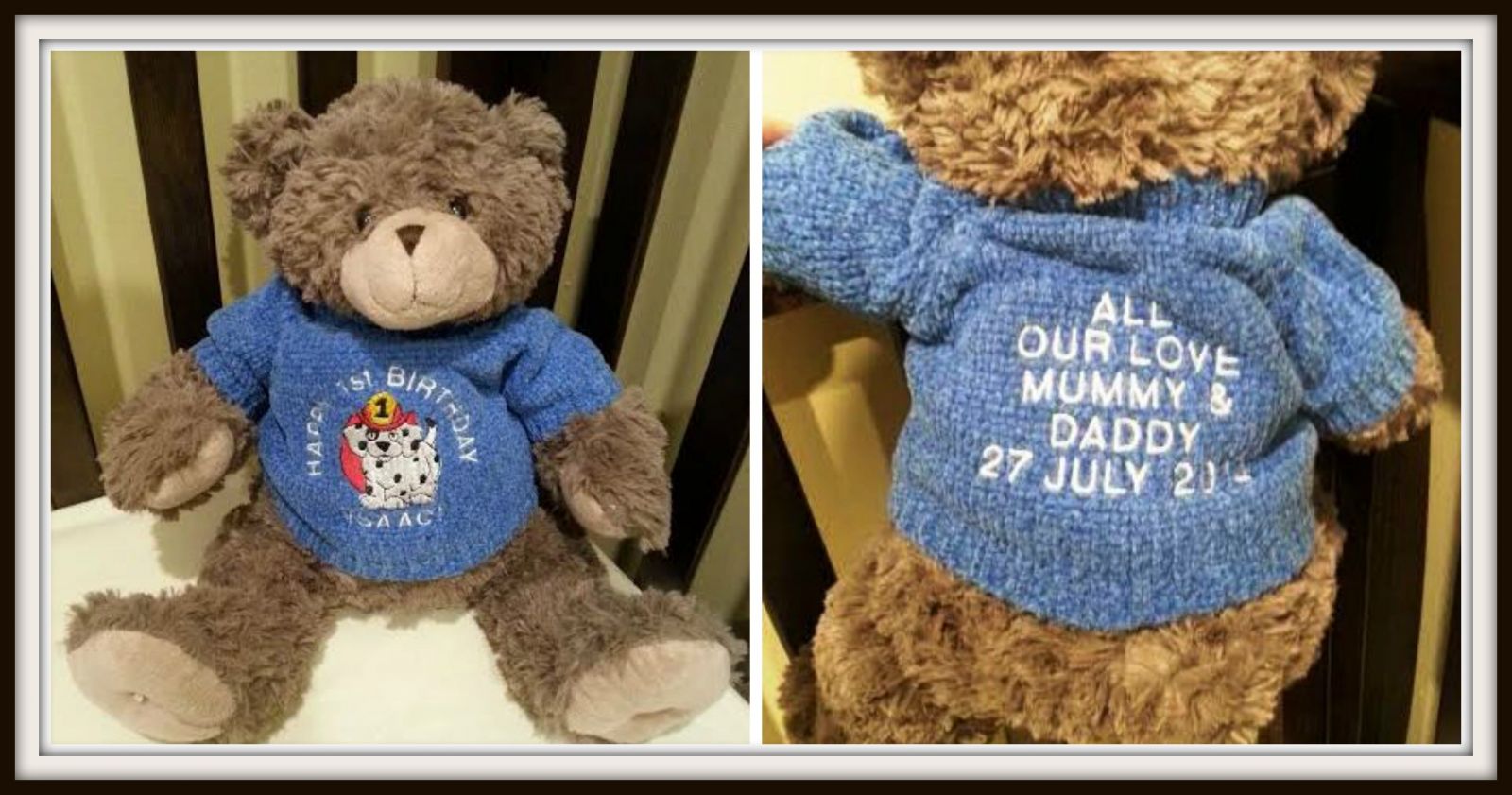 2. Something To Push - Turning One is a big milestone for any little person, and it can quiet often be the time they start to find their feet. A trolley, pram or pusher toy can be a great gift idea as they give hours of fun for the little one and help give Mum and Dad a few minutes peace. My son received a trolley with wooden blocks in it from his Grandparents and he loves pushing it around the house and building towers with the blocks. A word of warning, if you are going to buy a trolley or walker toy, just don't get one that spits balls or makes a huge rattling racket noise as I can guarantee you Mum and Dad will not like that one! Wooden toys can be found at many craft markets and a lot of small businesses make some great ones... and you know they are handmade with love and care. This trolley was bought from the Gisborne Craft Market.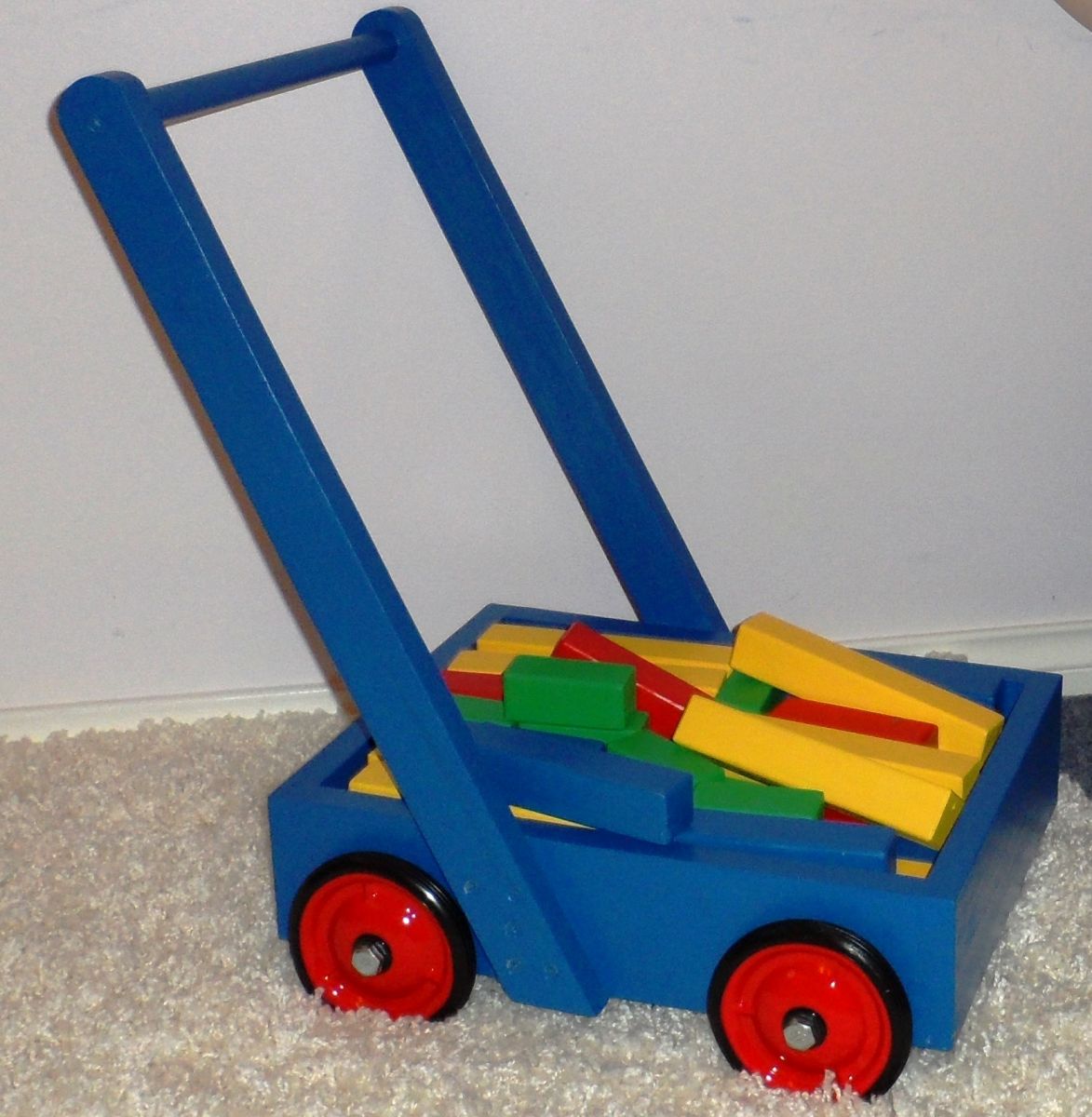 3. Toy Box - As most of us know, toys accumulate quickly with a new bub around and storage and space becomes an issue even before they arrive. Have you thought about a toy box for Junior? A great way to get into the parents good books and a great and useful gift idea that can also be personalised and decorated to match any decor and put a smile on bub's face too. And, if you buy something without a lid, it can be great for teaching Junior how to put toys away as it is easy for them to place their toys in the toy box once they are finished with them. My son received a handmade wooden truck from his other Grandparents which was actually his Dad's truck when he was a kid. Pops repainted it and added some personalised touches which has made it an hierloom. Wooden toy boxes can come in many different shapes, sizes and decor and can vary in price. Again, craft markets are a great place to find some really beautiful handmade ones and you can even get one custom made to suit your taste.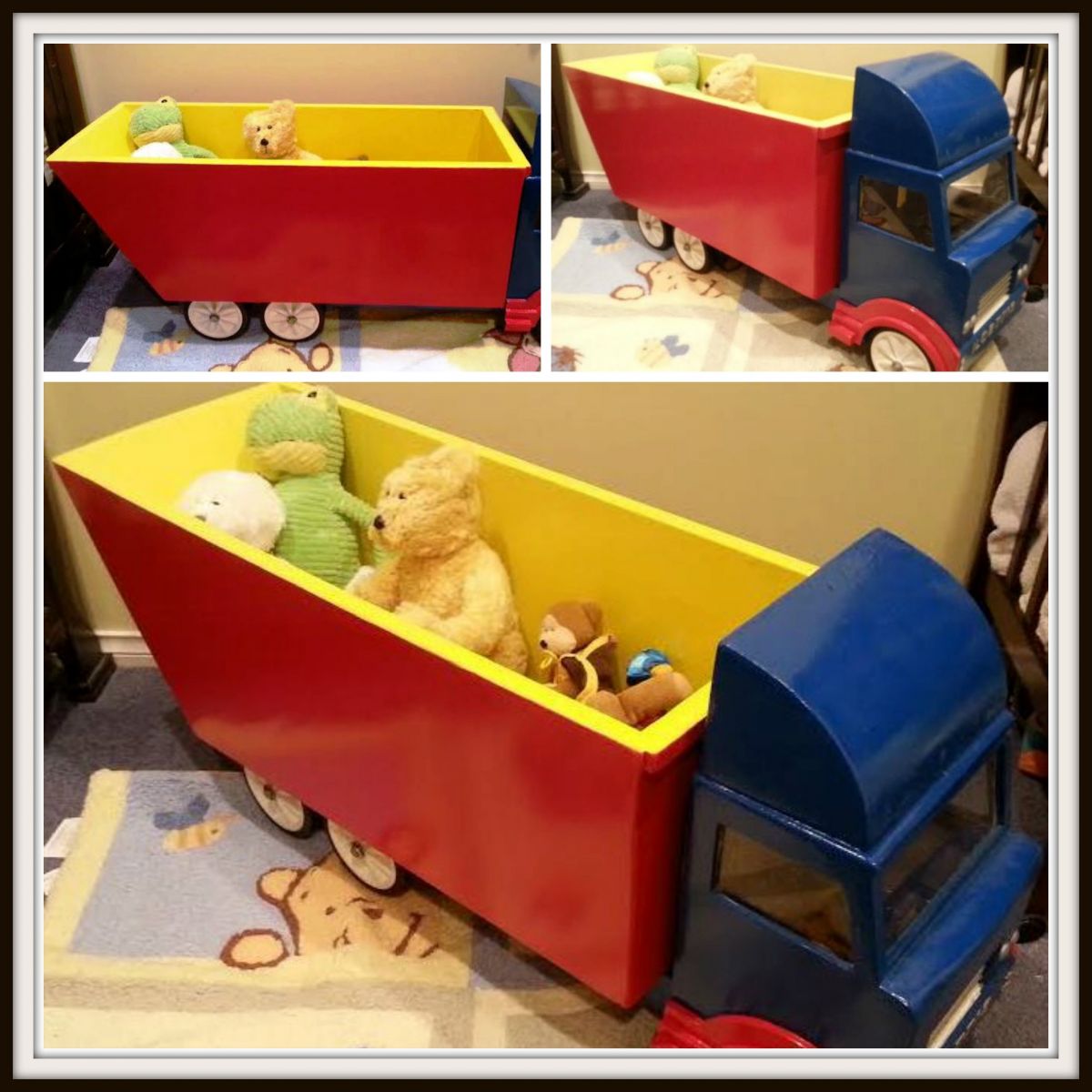 4. Learning Toys - It is like a switch gets turned on in a childs head when they turn one. Their awareness of the world grows and they become so intregued in everything their little brains don't know where to turn. New senses, new footsteps and new wonders. It is a magical time. Educational wooden toys are great for the development of sensory and coordination skills and are also great for giving Mum and Dad five minutes of quiet time watching them learn. Wooden toys seem to have been pushed aside in this technological age where iPads and Leap Pads have become the rage, but there is something to be said for the simple wooden toy that can also give hours of fun and enjoyment. Educational wooden toys are making a come back and can be found at craft markets handmade by many a talented wood turner or at your local Baby Boutique. The toys pictured can be found at our friends at www.missisobel.com.au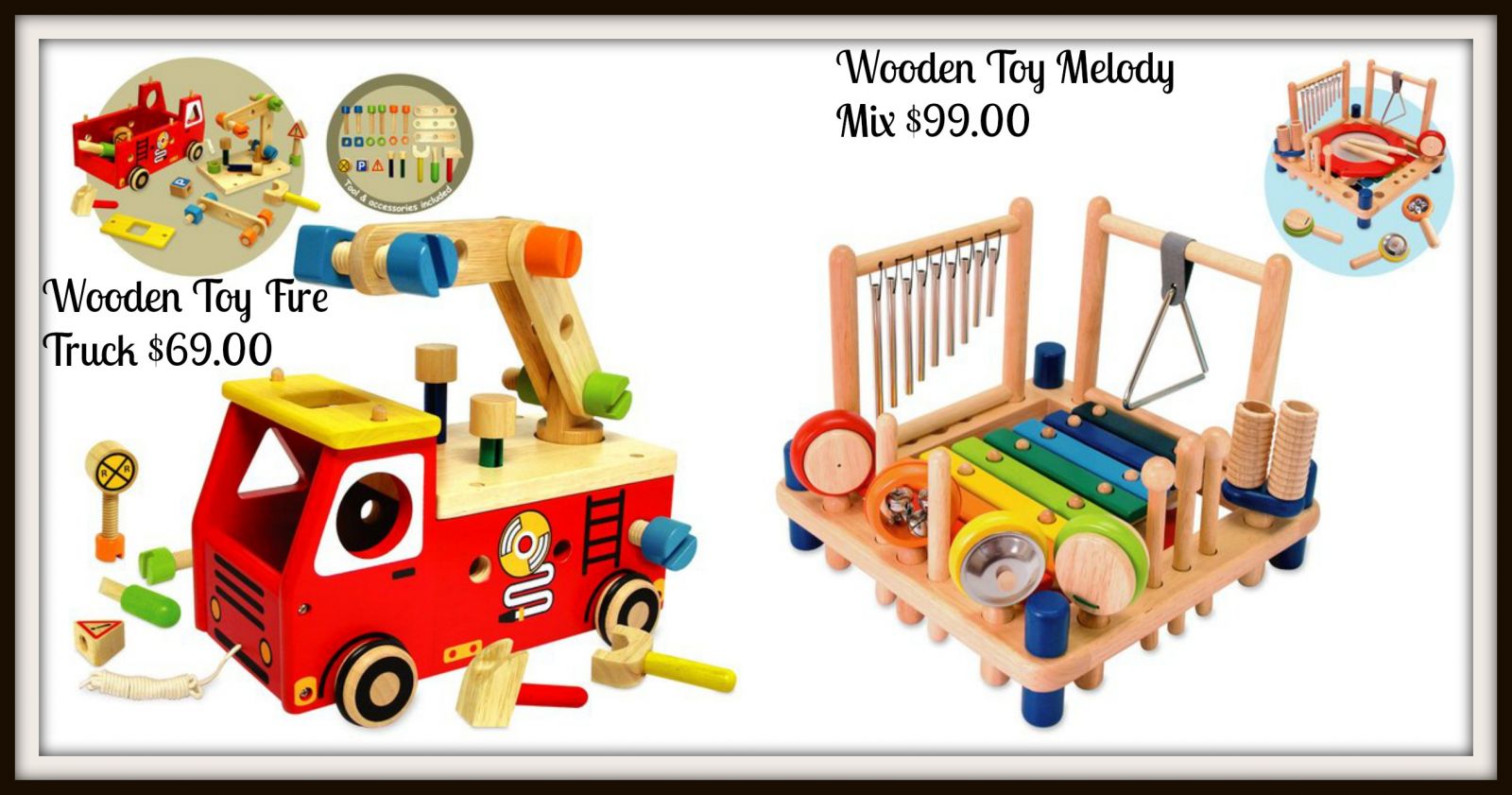 5. And for the relo's... Clothing and Shoes - By the time our kids turn one, most of us have lost the urge (and money) to go to Pumpkin Patch or the like for designer outfits that are always needed for that day when you receive Uncle Bob's 60th Birthday party invitation. Well, what better gift to give than a complete matching outfit that covers Junior from top to toe. No more rummaging through the wardrobe for clothes that don't match or just aren't right. Trust me, any Mum will be overjoyed to receive a gift that is actually helping her out of a bind down the track! Also great for on the day! Or why not invest in a new pair of shoes just in time for their first steps...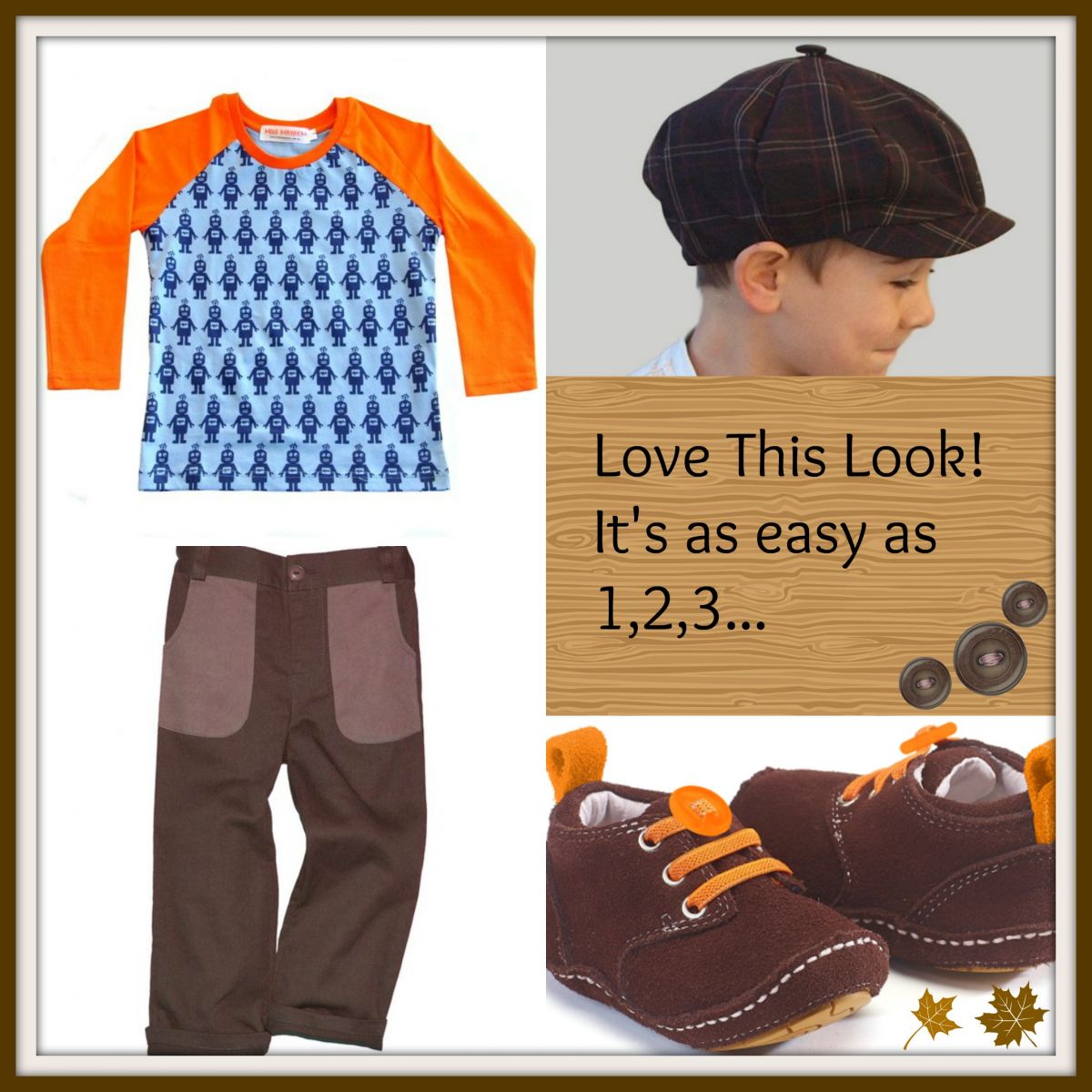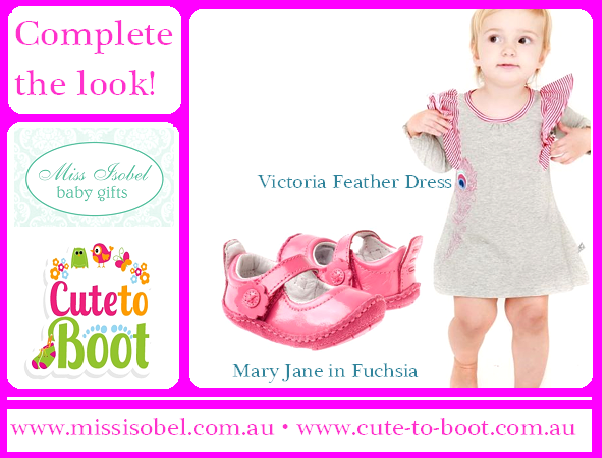 ** (Clothing and Accessories can be found at www.missisobel.com.au and the shoes can be found at www.cute-to-boot.com.au) **
Whatever you decide for your little ones First Birthday, try not to stress about it too much, your little one doesn't care if the icing on the cake is not the right shade of blue (or pink)!
Happy shopping!
Belinda xx
---
Leave a comment