Top 5 Non Chocolate Easter Gift Ideas for Baby
Date Posted:9 April 2017


We all love this time of year, Hot Cross Buns, four-day holiday, family picnics and of course chocolate! But what do you give your new little bundle of joy for their first Easter? Well, we have put together a list of 5 top ideas we think would make great 'First Easter Gifts'.
1. Lets start the top 5 with a simple but a goody. A plush Bunny Rabbit with Teething Rusks! . Such a simple little gift that is not a bank breaker, but is guaranteed to put a smile on your bubba's face .
2. If you would like to take the plush bunny (or Duck) to the next level, then a personalised keepsake like this one from Personalised Teddy Bears and Gifts is a sure fire way to remember what you gave them for their First Easter. It features an embroidered First Easter design on a cute soft plush duck (or Bunny if you choose) that they can keep for years to come. You can find this at www.teddybearsandgifts.com.au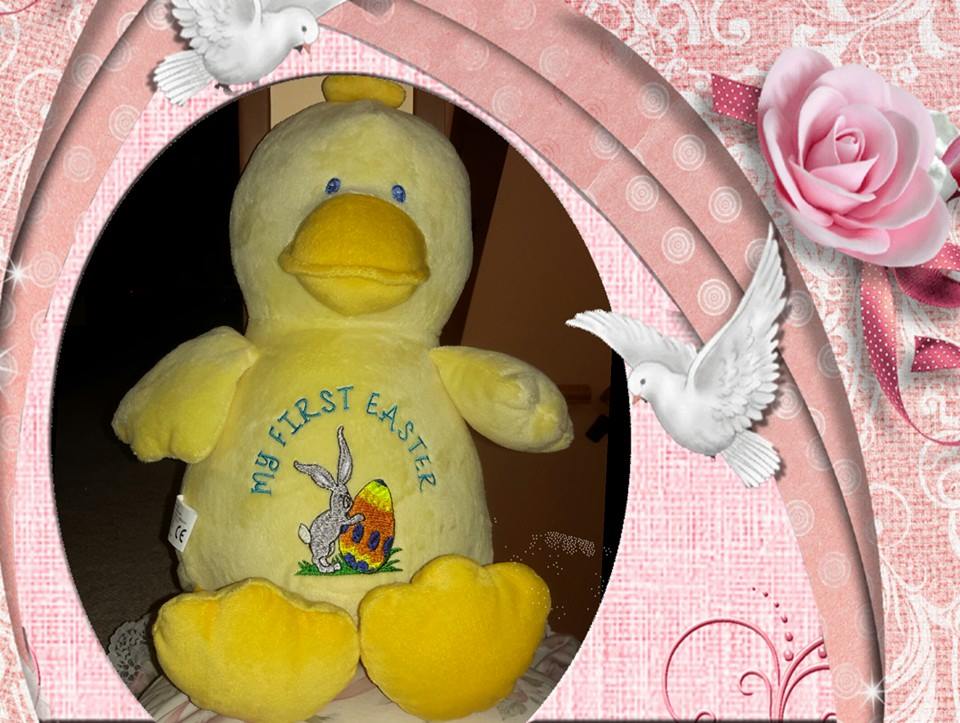 3. If you are worried about having a break this Easter with a teething baby, then this is for you! What little baby doesn't love a rattle? Well, when you turn a rattle into a natural organic teether, you have a win for everybody. At Miss Isobel Baby Gifts you will find these cute little creations that are made for Easter and beyond. In a range of designs including the Easter themed Bunny and Ducks, they are an Organic non chocolate alternative from Apple Park. You can find these at http://www.missisobel.com.au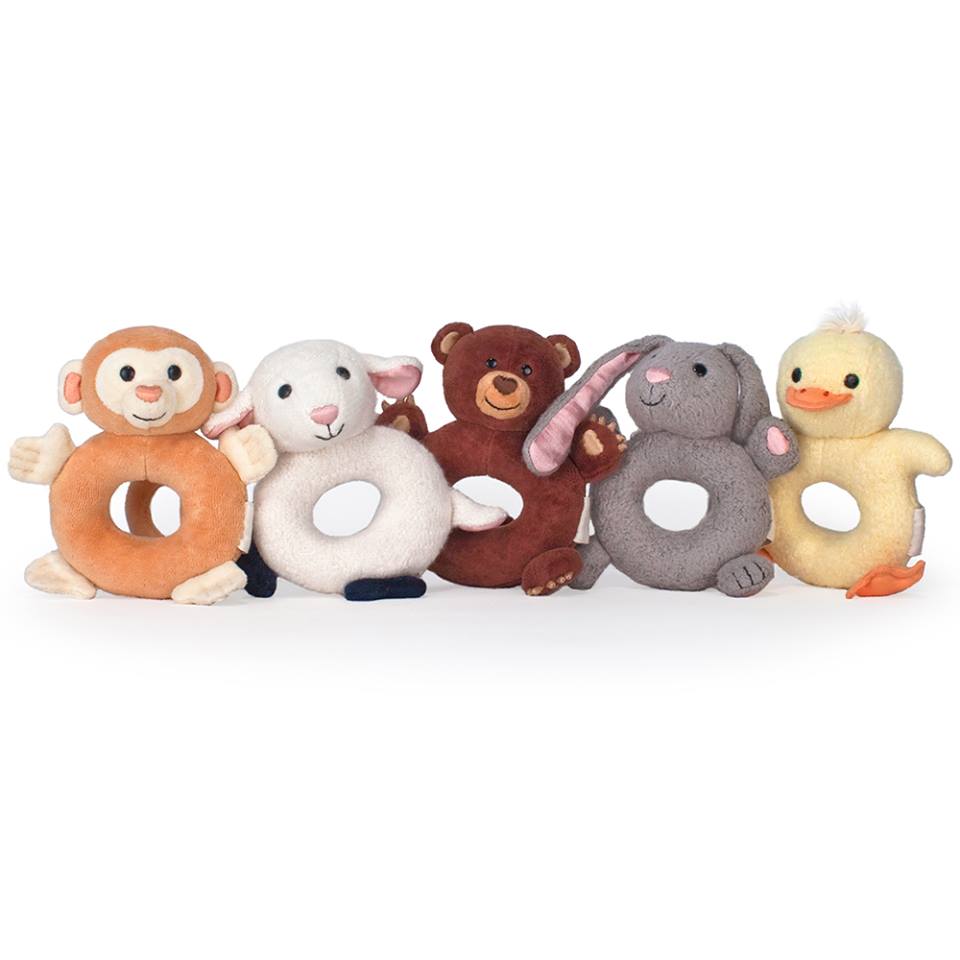 4. If you love something a little different with a vintage inspriation, then check out these beautiful handmade patchwork Bunnies from Coralies Handmade and More. Available in different colours and patterns, you are sure to find one that will compliment your nursery decor. You can find out more about these Bunnies at https://www.facebook.com/pages/Coralies-Handmade-And-More/728120500601323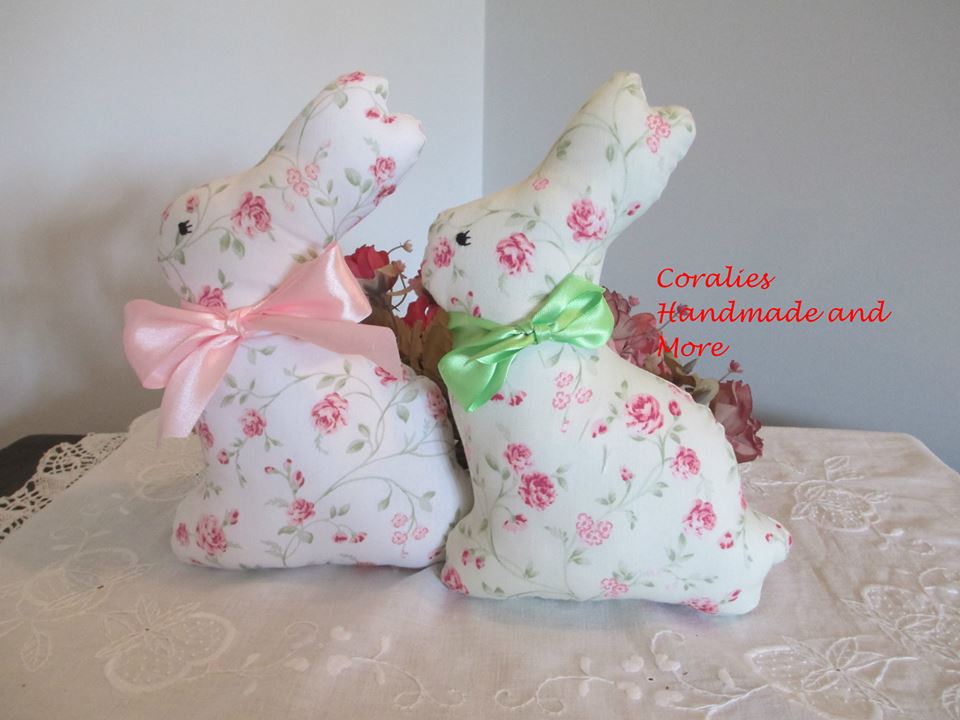 5. And last but not least, for your baby girl's First Easter you can't go past a pair of our absolutely gorgeous "Sara" Bunny Shoes. Made from a soft Pearlised White Leather, these 3D Bunny shoes will melt your heart. Gift boxed up ready for Easter morning, they are a truly unique gift idea that will last long after Easter Morn has passed. Available right here at www.cute-to-boot.com.au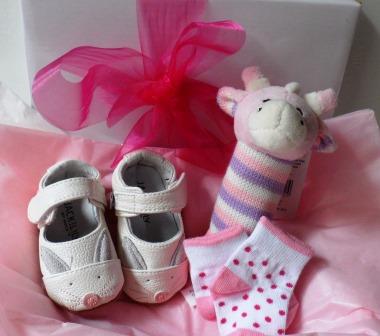 Do you have an idea? What did you give your baby on their first Easter? We would love to hear all about it!
Easter is a very traditional season and the tradition of giving an egg was to symbolise life and new beginnings... just like the celebration of your precious little ones new life and beginnings. Have a safe Easter and keep checking back for more specials and deals at your favourite new Baby Shoe store.
---
Comments (1)
Congratulations

By:

Coral Potter

on 23 March 2015

Well done a great new blog and it will grow and get bigger,Thank you for my items from Coralies Handmade and More
---
Leave a comment